ROOMS

Introduction to Fantasy Palace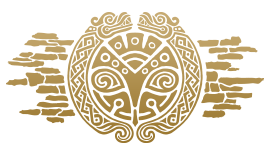 Restart the lost country of the fantasy space—Fantasy Palace Magic House
Break the long-closed urn of fate—Fantasy Palace Journey of Fantasy
Ignite the eternal fire into the flower elf.
The Owl titled the hope and landed on the Promised Land.
The sun, stars, and the moon shine the sky.
The streamy spring jitters like silk.
Wake up! Come back!
Re-shed the burned oath to their hearts.
Grew into a giant tree and formed golden fruit.
Prompt the Flying Lions-in a dark jouney.
The Dragon Walker responds to the gentle call of the earth.
Fiery love and rich property.
Wisdom river and sturdy tree.
Wake the sleeping and long-lost love up in the world.
Sow the seeds of wisdom and nurtured sentient beings in the blessed land.
Spread the wings and guide the gorgeous Health Avenue.
Let the wealth converge into the river and flow to the mother's arms.
Revive from the dreams in the dark for so long time.
Back from the dry land for so long time.
Welcome to Fantasy Palace.
「范特奇堡」Fantasy(奇幻)

,是現代式簡約建築,客房159間,已於105年10月正式開幕。映入眼簾的大堂武士塑像及超大原木屏風,立即進入夢幻城堡的遐想,既古典又浪漫,也是兼具度假或商務行程最佳的選擇。館內設有夜間娛樂設施「包括KTV、健身房、遊戲區、暢飲區等。」