Hotel Introduction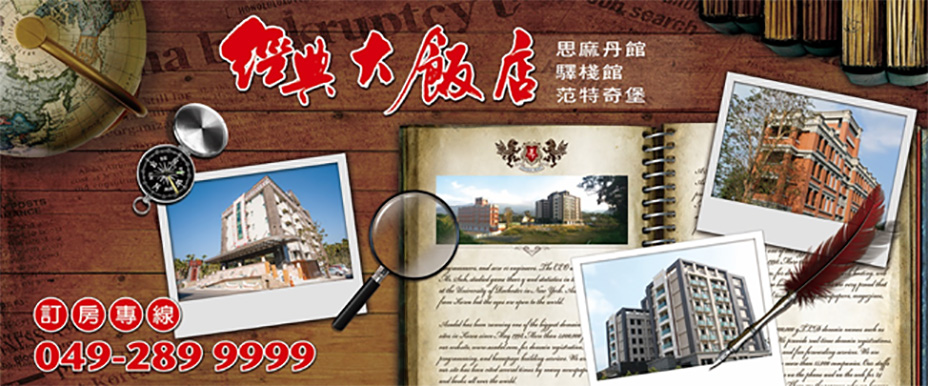 Classic Hotel represents classic charm of Sun Moon Lake
Born with taste and built for a hotel, the Hotel provides high standard friendly services and comfortable luxurious rooms. Besides delicious food, you can also enjoy the fashion of spatial aesthetics. The meeting hall and kind consultant style service are wonderful desires for travelers and businessmen during their journey. They can feel like at home when they stay at the Hotel. Such an excellent hotel has been born in Sun Moon Lake Scenic Area. You will definitely leave wonderful, classic, and unforgettable memories.
Located at the center of several popular tourist routes in Yuchi Township, Nantou County, Classic Hotel is next to Formosan Aboriginal Culture Village and Sun Moon Lake. In addition, it is at a reasonable price, targeting boarders to have a meeting and vacation at Sun Moon Lake and family trips. It is convenient to go to Sun Moon Lake, Puli, Qingjing, Jiji, and Shuili.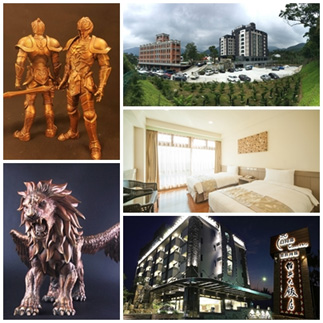 Classic Hotel is divided into three types, respectively "Shvatan," representing Thau culture; "Easy Inn," serving mainly backpackers, tour group drivers and guides; and "Fantasy Palace," in Atlantis fantasy style. The three hotels have the capacity of 850 guests in one day. The Hotel has strong ability to receive guests.
Shvatan is the transliteration of Thau in aboriginal language. The Hotel is mainly designed in Thau elements, presenting the beauty of Thau. The Hotel contains 81 rooms.
Easy Inn is inspired by the inns in ancient times. Designed in Baroque style, the Hotel targets at backpackers, drivers, and tour guides. The tourists would check in after undergoing membership management procedure.
Fantasy Palace is a building in modern simple style. Containing 162 rooms, it has been opened in October 2016. The statue of the knight and gigantic wooden screen immediately bring you to the imagination of fantasy palace. It is both classic and romantic. The Hotel is the best choice for vacation or business trip. It is equipped with night entertainment facilities, including KTV, gym, game area, beverage area, etc.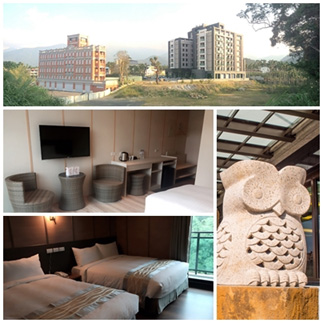 Located at the entrance of Dongchi Tunnel, Yuchi Street, Easy Inn and Fantasy Palace is close to important traffic routes, including shortcut to Sun Moon Lake Wenwu Temple and the only way to Formosan Aboriginal Culture Village. The Hotel contains more than 2000 pings, with about 400 pings large parking space, which is able to contain nearly 30 buses or more than 100 cars. Because the Hotel is close to Yuchi downtown and major tourist attractions around Sun Moon Lake, it reforms the life circle of Yuchi and the look of tourism there.
During the times of economic distress, Classic Hotel still establishes new branches subsequently, organizing volunteers for Yuchi Community Development Association and leading them to assist Yuchi Township Office to deliver meals for the elderly living alone, including visit and care for the community, etc. The Hotel also establishes elderly care stations and work with the County Government and Township Office for all kinds of social welfare services. It also starts to plan for village youth cultivation project, actively participates in local feedback, and expecting itself to make contributions to local tourism.